NicoDerm CQ Nicotine Patch: Dosage and Usage Guide
The NicoDerm® CQ® Patch comes in 3 steps to help you quit. Which step you start on depends on how much you smoke.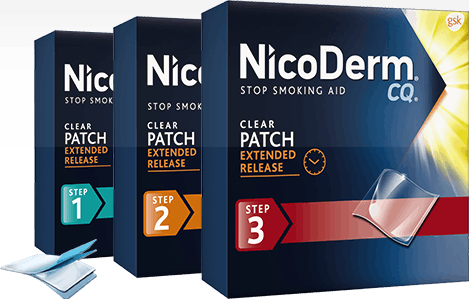 Find out which step is right for you.
Step down as you progress.
As you move through your quit, your body will get used to less and less nicotine. When you graduate to each next step, you'll receive a lower dose of nicotine until you no longer need any at all.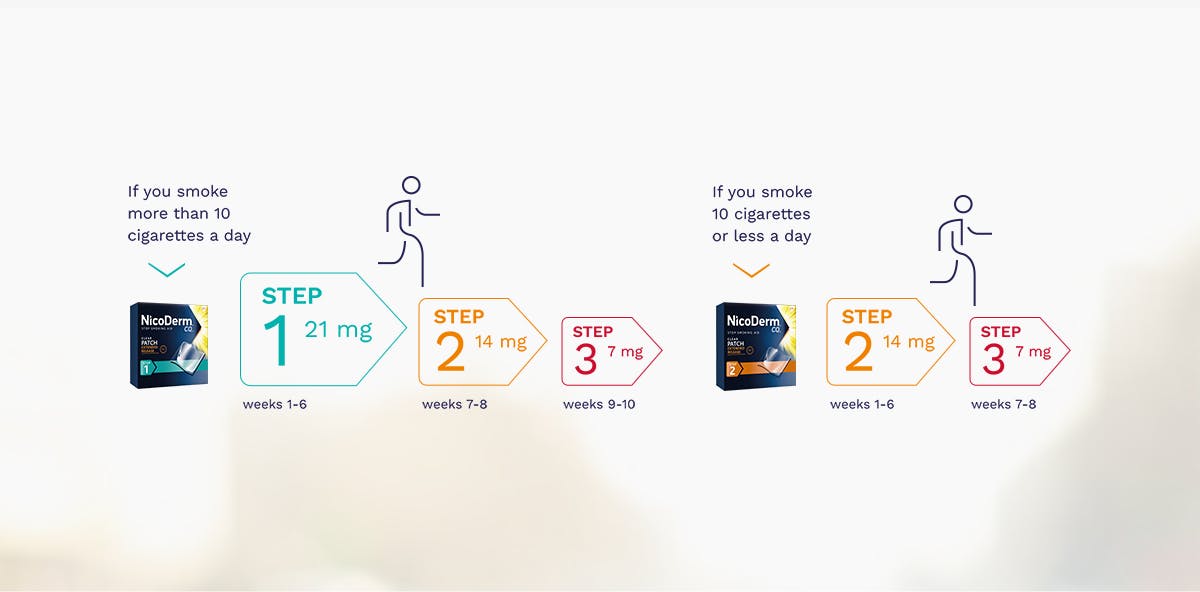 .rd-nr-quiz-ans, .rd-nr-quiz-img1 .rd-nr-quiz-img2
.rd-nr-quiz-ans, .rd-nr-quiz-img2 .rd-nr-quiz-img1