Get the most out of NicoDerm CQ.
For NicoDerm® CQ® to be most effective, you have to use it properly. Be sure to follow the steps below to increase your chances of quitting.*
Getting started.
Follow these directions to get the most out of your NicoDerm CQ Patch.
*Behavioral support program increases chances of success. Use as directed.
How to use NicoDerm CQ correctly.
Start using the NicoDerm CQ Patch on the day you plan to quit. Remove the backing and immediately press the sticky side on to skin that is dry. Watch the video below for more info.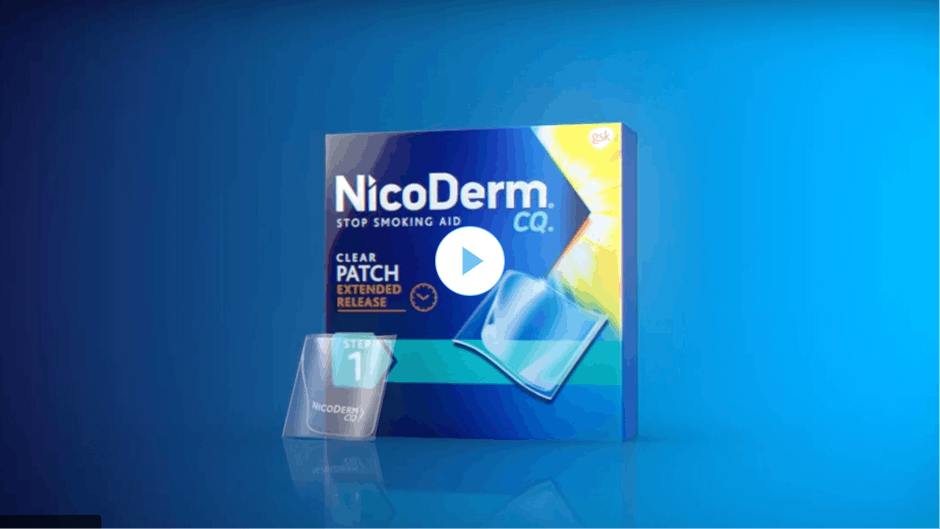 The benefits of quitting for your heart.

Your heart rate and blood pressure begin to drop.

Your risk of heart attack drops and your lung function increases.

Your risk of coronary heart disease is about half that of a smoker's

Your risk of developing heart disease is reduced to that of a nonsmoker.
After 20 minutes
After 2-12 weeks
After 1 year
After 5-15 years
After 15 years