About NicoDerm CQ and How It Helps Prevent the Urge to Smoke for 24 Hours
The NicoDerm® CQ® Patch helps you avoid smoking by getting ahead of cravings.**
** Craving relief associated with quitting smoking. Individual results vary.
A lot can change in just 10 weeks.
The NicoDerm CQ program takes 8 or 10 weeks, depending on which step you start on.
You'll notice a lot of positive changes in your body during that time.

Your sense of smell and taste are bouncing back.

The risk of having a heart attack begins to drop 2 weeks to 3 months after quitting.

Take a deep breath. It may feel like your breathing has gotten clearer. That's because your lung function starts to improve 2 weeks to 3 months after you quit.

1 to 9 months after quitting, your coughing and shortness of breath decrease.

Nicotine withdrawal symptoms will gradually have lessened.

Circulation will continue to improve.

Your lung function improves between 1 and 9 months of quitting.

You may start to notice how much money you're saving. A pack a day smoker will have saved an average of over $376.*

*Average price of a pack cigarette in the US is $6.28. Does not include the cost of NRT.
.

Your immune system is beginning to recover and your body is getting better at fighting off infection.
Get inspired for your quit.
See how Gottam made the choice to break free from smoking.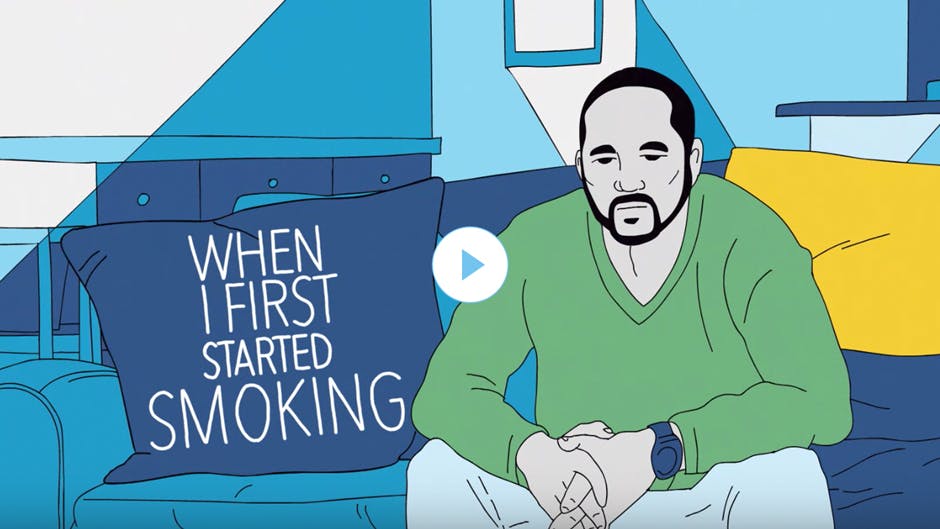 Week 1
Week 2
Week 3
Week 4
Week 5
Week 6
Week 7
Week 8
Week 9
Week 10