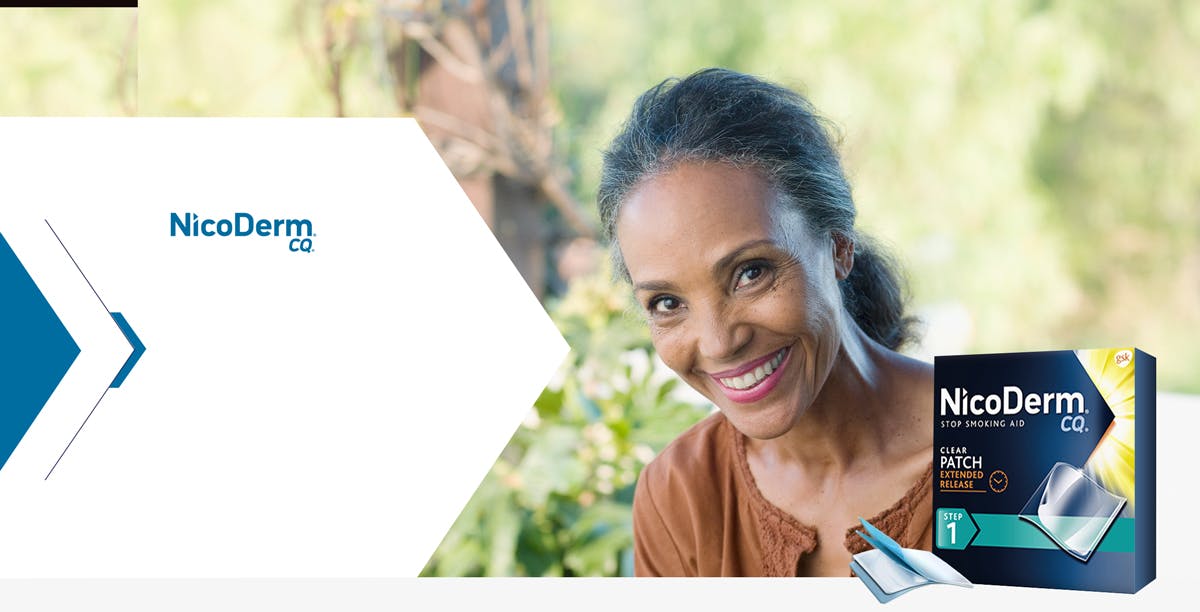 Nicotine Patch as Nicotine Replacement Therapy
The support you need to help fight cigarette cravings all day long.**
** Craving relief associated with quitting smoking. Individual results vary.
Which strength should I start on?
NicoDerm® CQ® comes in 3 steps, each with a different dosage of nicotine.
How does NicoDerm CQ work?
Learn about the science behind NicoDerm CQ and how it can help you quit smoking.
360° support wherever and whenever you need it.
MyQuitTM gives you comprehensive support through our email program, mobile app, and in-depth support hub.

Gum, Lozenge, or Patch?
Not sure which nicotine replacement product is right for you? Answer a few simple questions to help you choose.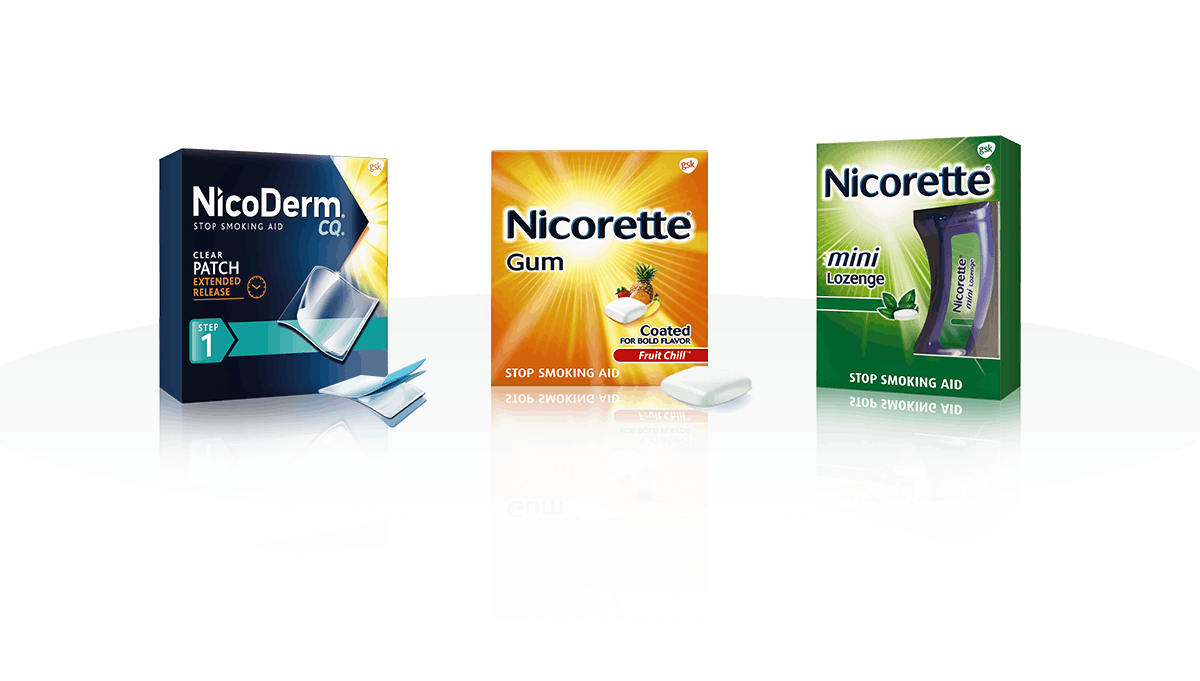 I was using the 21 mg patches for about a month. I have not smoked 1 cig since I made the commitment to stop.
By Anthony B. on May 8, 2017
You know why. We know how.
Everyone has a why. Get inspired by these successful quitters and discover your why .